A few of my friends rescued pit bull puppies this weekend, and I reflected upon the start of my pit bull story. The first night I brought Dasher home, he looked like this:
Dasher, Day One
December 2010
So skinny, but so happy to have found his forever home! I had already purchased a doggy bed, and he promptly took up residence on it. I laid down with him and gave him some good-dog pets. And then I cried. It was a little bit of relief for having saved him from his previous life and a little bit of "Oh dear God, what have I done?". No turning back, though. This was a done deal. We had a bit of a rough start - there was some bad-dog chewing and barking. Then, a couple weeks into our journey, we were lucky enough to be shut indoors during a snow storm due to Atlanta's poor winter preparedness strategy. Dasher and I played in the snow (one of us fell a few times), and we napped together on the sofa. I also managed to read this book: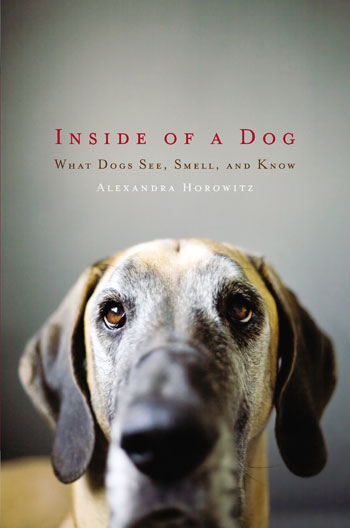 Alexandra Horowitz, a psychology professor in New York City, wrote 'Inside of a Dog'. In it, she tells us what dogs think and how they make decisions. The knowledge was supremely helpful as I tried to decipher Dasher's desires. The most valuable takeaway was the importance of a dog's nose. That's how he learns about his surroundings and what drives a large portion of his decisions. Horowitz speaks about the value of what she calls a "smell walk". Dasher and I take walks where the only objective is to smell stuff. We're not a mission to burn energy or evacuate the morning bowl of kibble. If those things happen, great! But we're really just out to smell. Horowitz likened this exercise to a human needing to use the brain to remain alert and active in other facets of life. Since I read her book to remain alert and active in my dog facet of life, it's only fair that Dasher gets to smell things so he can be alert and active in the human facet of his life. After all, we're always demanding things of our dogs, and I imagine it's exhausting trying to figure out what exactly those crazy commands mean!
Fast forward a year and a half. Dasher plays outside while I read '
A Dog's Journey
' by W. Bruce Cameron. It's a sequel to '
A Dog's Purpose
', which I read last year. The books are told from a continually-reincarnated pooch's point of view. The story is touching, heartwarming, happy, sad, frustrating, and elevating. Read with a box of tissues and your furry friend nearby.
Dasher wishes I was petting his head instead of reading a book.
June 2012